德企求职培训会
Application Training
2019年4月13日(周六) April 13th, 2019 (Saturday)
9:00-10:00
金茂北京威斯汀大饭店
北京市朝阳区东三环北路7号
The Westin Beijing Chaoyang
7 North Dongsanhuan Road, Chaoyang District, Beijing
通常在面试前30秒就决定了,面试官认为您是否是一位有趣的求职者。自信并充分展现自己是寻求一份理想职业的关键。
这也是我们为什么邀请来自Lead with Words的Michelle Gropp来我们的招聘会为大家做一小时求职培训的原因。她不仅是一位加拿大企业家,更是一名专业讲师,长期为许多跨国公司及亚洲各公司领导提供优秀的沟通技巧课程。她的公司致力于通过帮助人们表达自己想法来提升自我影响力。她会讲四国语言,在七个国家工作并生活过,访问了近40个国家。以其独特的背景和与人力资源部门的紧密合作,使其深入的了解顶级公司对于招募新员工的要求。
The first 30 seconds of a job interview often decide whether the recruiter thinks you are an interesting candidate or not. Presenting yourself in a confident, capable manner is the key to finding your dream job.
This is why we invited Michelle Gropp from Lead with Words to hold a one-hour application training. She is a Canadian entrepreneur and Master Trainer who equips multinational organizations and their leaders across Asia to become outstanding communicators. Her company specializes in helping people increase their influence through how they present their ideas. She speaks 4 languages, has lived and worked in 7 countries, and has visited nearly 40 nations. Her unique background and close work with HR has given her an inside look into what top companies want in new recruits.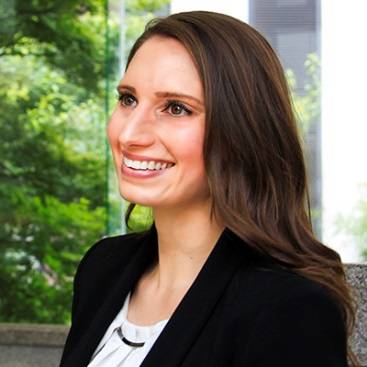 参加这场名为《如何自信地面试》的讲座,将帮助你清晰地表达自己的价值,从人群中脱颖而出。
● 学习一种全面的方法来应对任何一场面试,从首次阅读职位信息到面试
● 获得真实案例
● 获得两个分步方案,使您的准备更加快速及顺畅
在讲座的尾声还将有问答环节。
Her workshop, titled How to Interview with Confidence, will help you to articulate your value to stand out from the crowd.
● Learn a comprehensive method to prepare for any interview, going from reading the job posting for the first time to the interview itself
● Get real examples
● Gain access to two step-by-step templates to make your preparation smoother and faster
There'll be a Q&A at the end of the workshop.

提示:培训费只需50元/人。培训参与人数限制在50人以内,先到先得。名额有限,赶快报名吧!你将会有充分的准备和动力去和理想雇主交谈。
Note: The training fee is just RMB 50/person. Please keep in mind that the number of participants is limited to 50 people and the booking will be allocated according to the order of incoming registrations. Therefore we recommend signing up quickly to get one of the limited spaces. You will be perfectly prepared and motivated to talk to your dream employer.
为了更好地为招聘会做好准备,请参考下方信息表,了解如何准备简历和求职信。在我们的微信账号"德中工商服务平台"中会提前发布一些职位信息,如果有心仪的职位,你可以在参加招聘会之前准备好求职信并提前投递简历。
如果你充分地准备了申请文件,并参加求职技巧培训,这将大大提升你找到理想雇主的机会!
To even better prepare yourself for the Job Fair, please check out the information sheet below with important information regarding how to prepare your CV and motivation letter. Some open job positions will be posted on our WeChat account "GIC_China" so you can prepare individual cover letters before attending the Job Fair.
If you arrange your application documents properly and attend the application training you are very well prepared for the Job Fair. Increase your chances to land a position at your dream employer!
如有任何问题,请联系jobfair@bj.china.ahk.de,或致电010-65396637。
If you have any questions, please contact jobfair@bj.china.ahk.de, 010-65396637.
Follow us on Wechat!